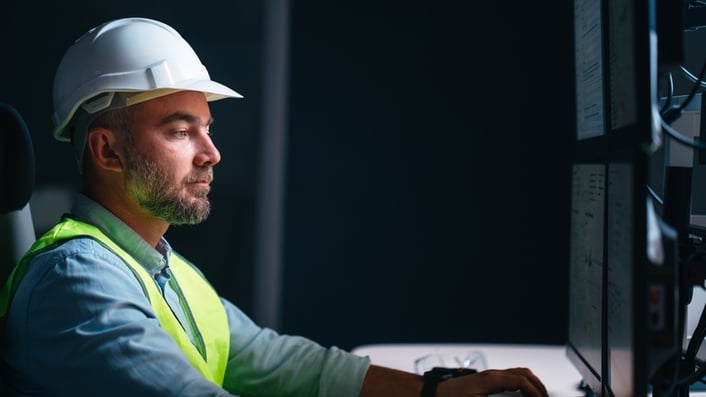 In the fiercely competitive world of manufacturing, productivity and efficiency have become the holy grail for businesses striving to stay ahead of competitors. Manufacturing execution systems (MES) are a game-changing technology because they give employees real-time performance visibility, letting them see what is happening in the supply chain, manufacturing floor, and distribution network. Enterprises can then make adjustments to streamline business processes and boost workforce productivity. Here is how to increase productivity with an MES.
Gain Needed Visibility
Historically, manufacturing plants have been bloated. Progress and performance were tracked manually and at the departmental level. The quality team knew how many defective items were generated during a production run, but no one else did. So, personnel spent much of the day collecting and consolidating information.
Manufacturers have been undergoing a digital transformation. Technological advances like the cloud, mobile devices, and the internet of things are revolutionizing manufacturing processes. Modern management systems can collect data more easily, often automatically, providing employees end-to-end visibility and control of the plant floor, supply chain, and distribution system. This new view provides them with important information like the latest gauge calibration data, customer complaints, return material authorizations, and product requests.
An MES is the central clearing house that provides this visibility. These information systems consolidate data for employees to view in dashboards and reports, letting them see what has been happening across the operation. Time that employees used to spend collecting data can now be used for data analysis to shed light on how to enhance manufacturing processes and boost productivity.
Improve Scheduling
Scheduling has long been a manufacturing bugaboo. Managers worked with limited information about items in the supply chain and were unsure how much staff was needed to push products out. An MES supports demand-driven scheduling by integrating previously autonomous applications. For instance, a supplier integrates the MES with the company enterprise resource planning system. The order entry and sales modules illustrate customer interest. Then, the system can consider demands and current work orders to balance the schedule so production jobs run when appropriate equipment and staff are available. This allows executives to catch potential problems before they occur and ensure demand planning and operations run efficiently. With optimized resource allocation and scheduling, the right people with the right skills are assigned to tasks, reducing waste, supporting lean manufacturing, and maximizing efficiency.
Shorten Cycle & Lead Times
Manufacturing personnel spend a lot of time trying to eliminate hiccups in the supply chain, manufacturing floor, and delivery system. Shop floor control is essential to keep everything running smoothly. An MES identifies potential roadblocks and guides manufacturing teams around them. The system counts production cycles, measures scrap, ensures all production steps are executed, monitors production times, and predicts order completion times.
Real-time production and process monitoring data provide the contextual intelligence and insights needed to identify which factors are causing cycle times and lead times to slow. With this knowledge, manufacturers can detect anomalies in production performance (such as a piece of equipment slowing down as it nears the end of its lifecycle) early enough to alleviate quality problem—or worse, a line shutdown. As executives gain real-time visibility into every machine's status, they can more easily identify and address problems.
Efficiently Meet Demand
Many manufacturers waste thousands of hours a year trying to stay on top of orders or recovering lost orders that didn't get scheduled in time to meet delivery deadlines. MES solutions combine automation with accurate, timely data to facilitate forecasting and production planning. They also organize materials and resources to minimize lead times and ensure all product and packaging components, whether manufactured in-house or outsourced, are present when needed to run a job. As a result, suppliers can better meet demand fluctuations, improve customer satisfaction, and ensure a lean operation.
Address Worker Shortages
Manufacturers have long been struggling to find help, and this ongoing problem grew worse during the pandemic. The Great Resignation resulted in record numbers of people quitting their jobs, and manufacturers were hit hard with nearly a 60% increase in resignations. Further complicating personnel issues is the aging of the manufacturing workforce: close to a quarter of manufacturing workers are age 55 or older. In this environment, suppliers need to maximize their human capital, which an MES can help them achieve by making better use of employees' time.
Manufacturers face many challenges, including making efficient use of their labor resources. An MES uses real-time information to fuel data-driven decision-making, empowering operations to improve efficiency, unlock the full potential of their workforce, and strengthen their bottom line. To learn more about how to improve operations with an MES, subscribe to the Syscon PlantStar blog.