PlantStar Dashboard Displays
The SYSCON PlantStar Dashboard Displays offer a dynamic solution that combines large screen monitors (43"-85") with interactive touchscreens, allowing customers to effortlessly display and customize real-time shop floor information throughout their facility using the PlantStar software.
Download Data Sheet
PlantStar Dashboard Display
Display the PlantStar software through the customers facility with 43"-85" large screen monitors. The PlantStar software allows customers to set up groups of machines/equipment, enabling them to display important real-time shop floor information in different areas of their facilities.
Interactive PlantStar Display
Touchscreen Available in 43"-85". Can be wall-mounted or hung overhead and used as mirror displays with standard HMI or as standalone display with a PlantStar mini-HMI. Allows customers to customize their Dashboard and make changes when needed.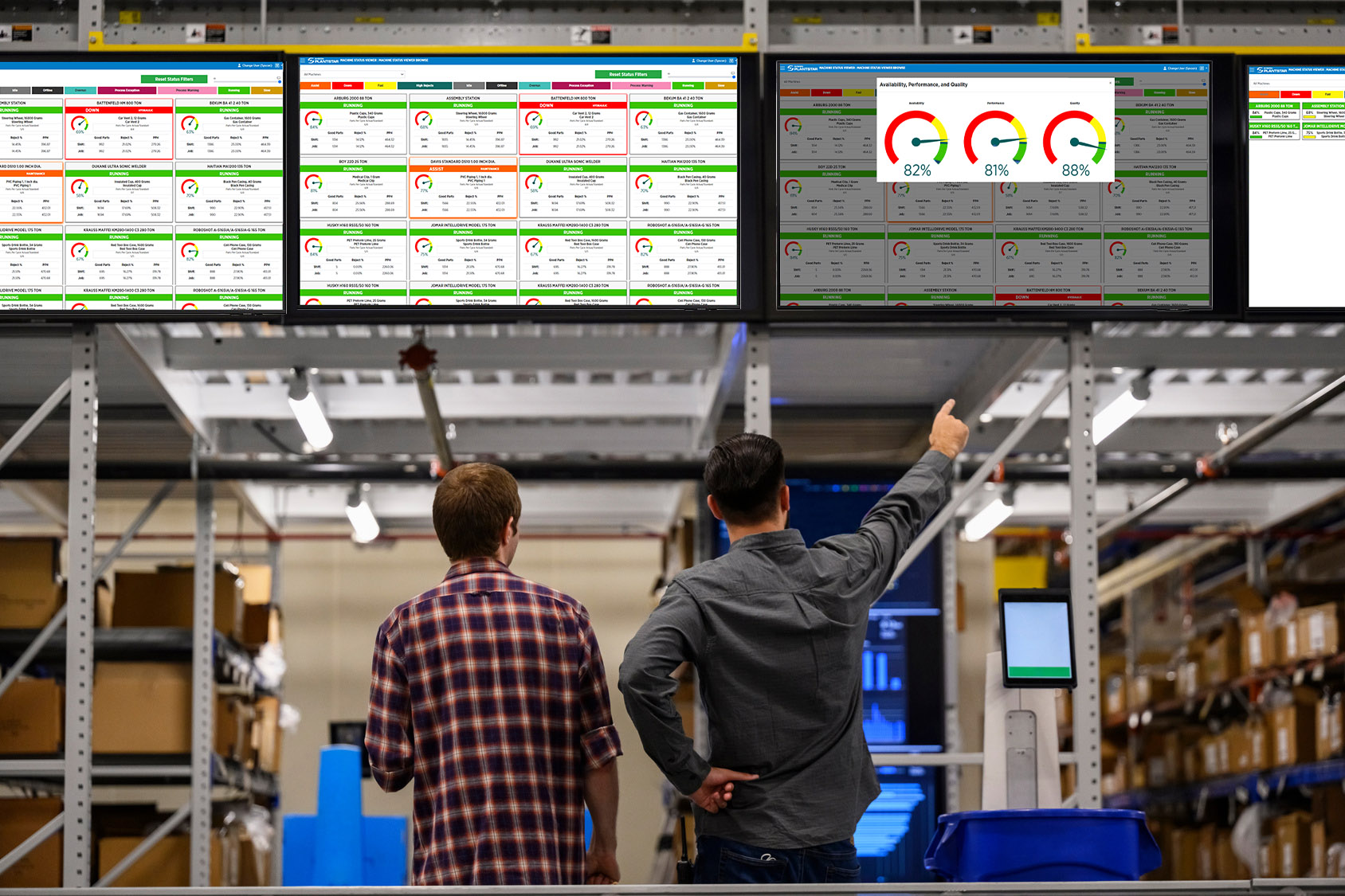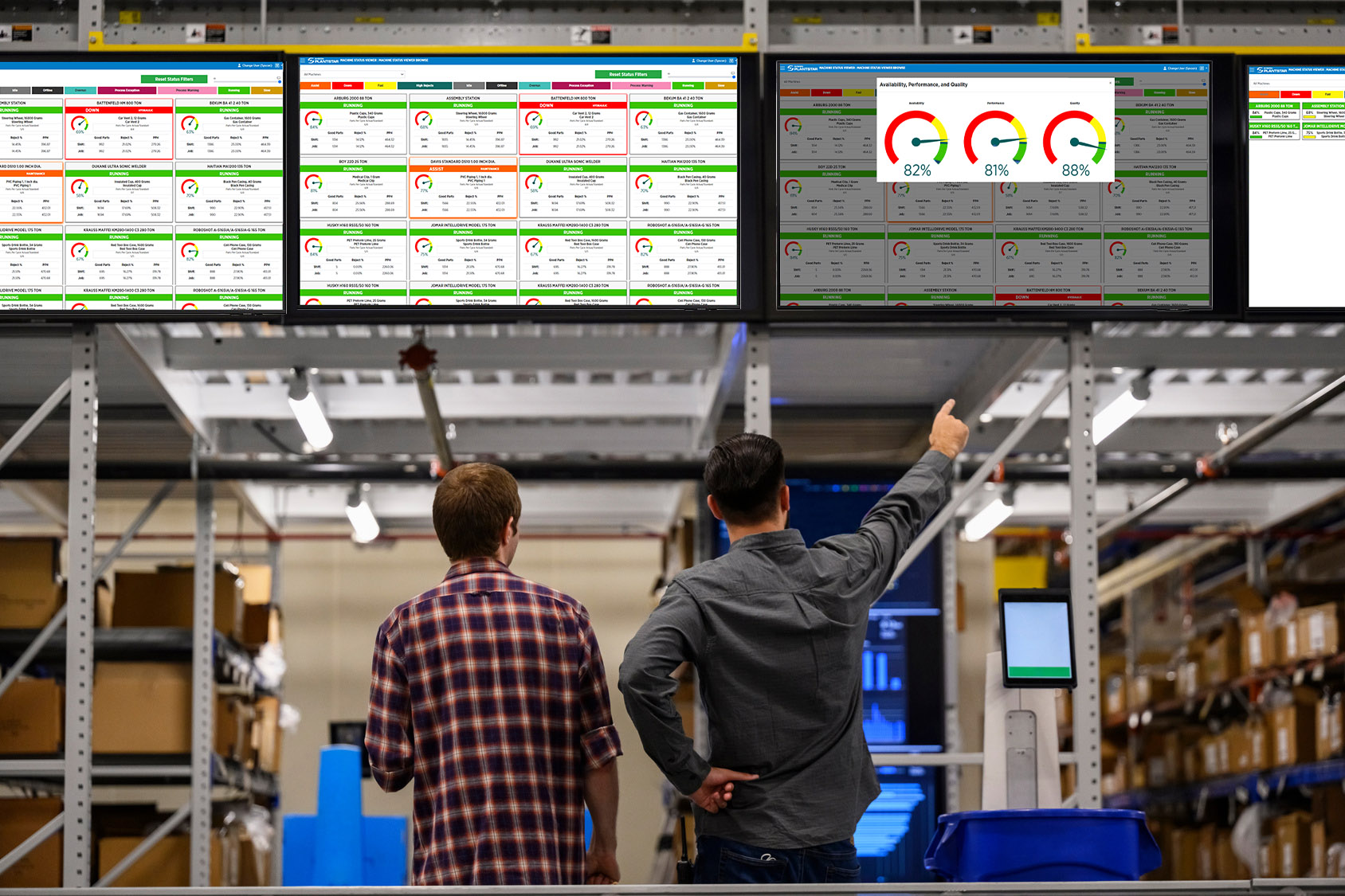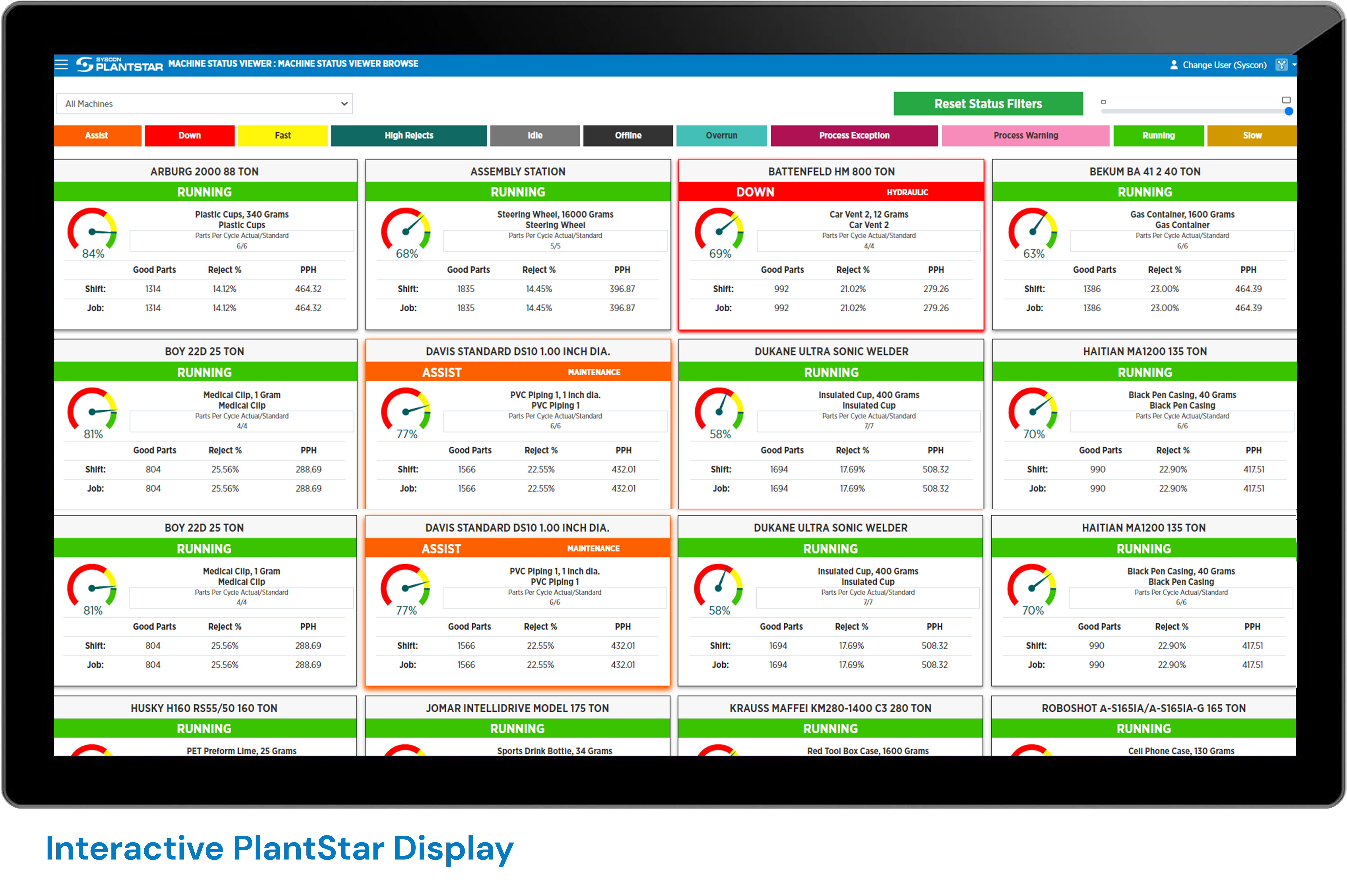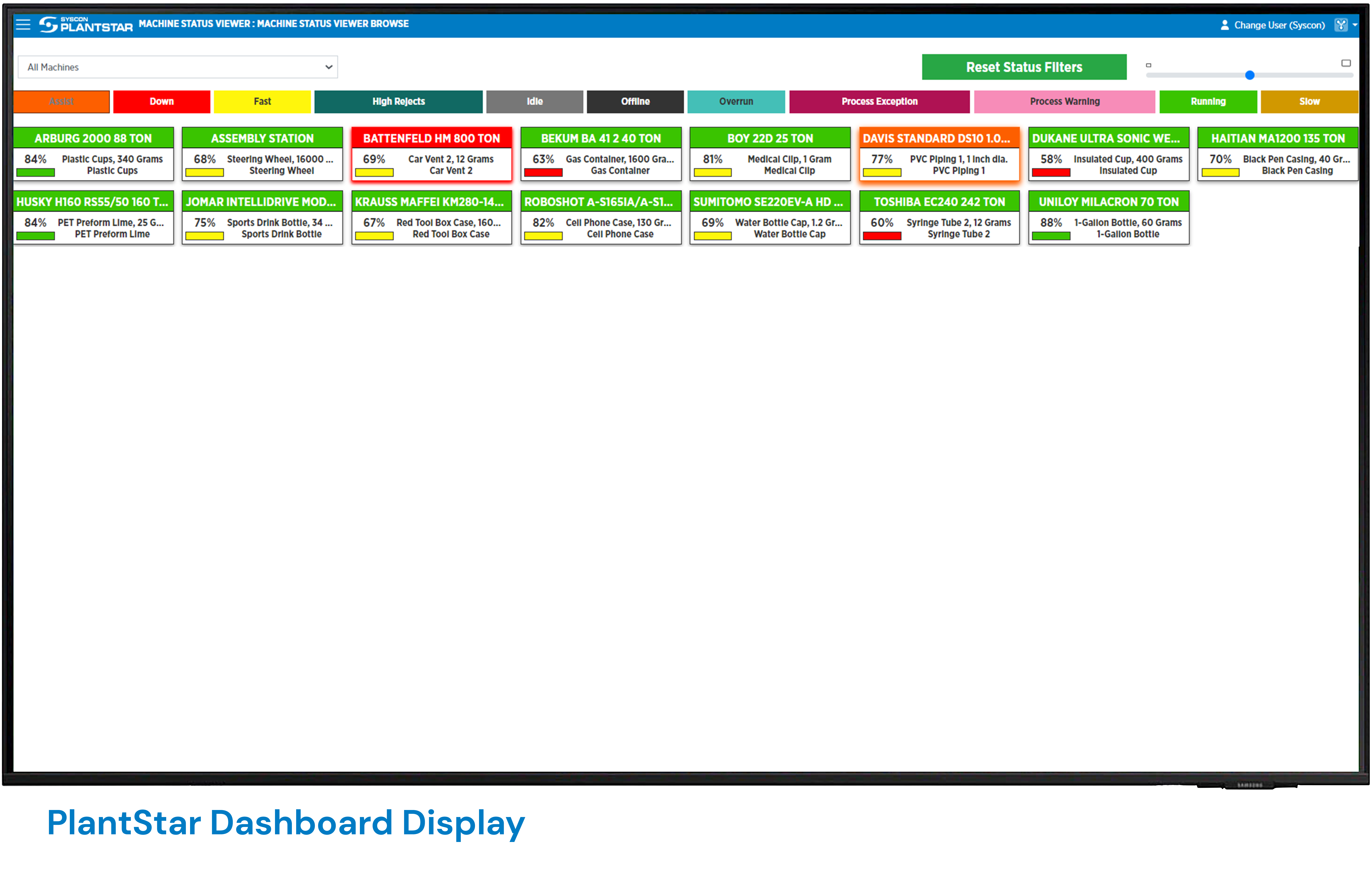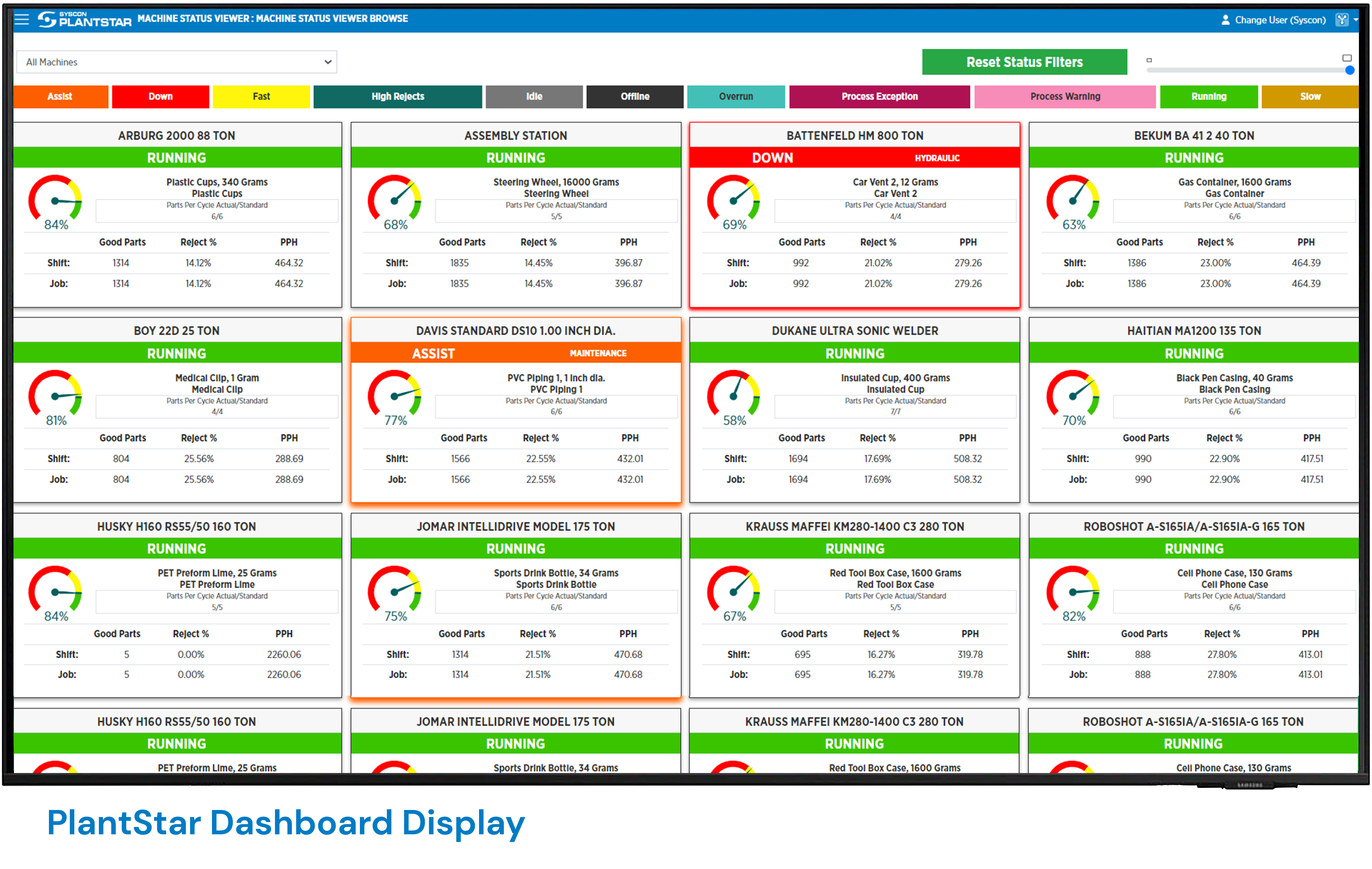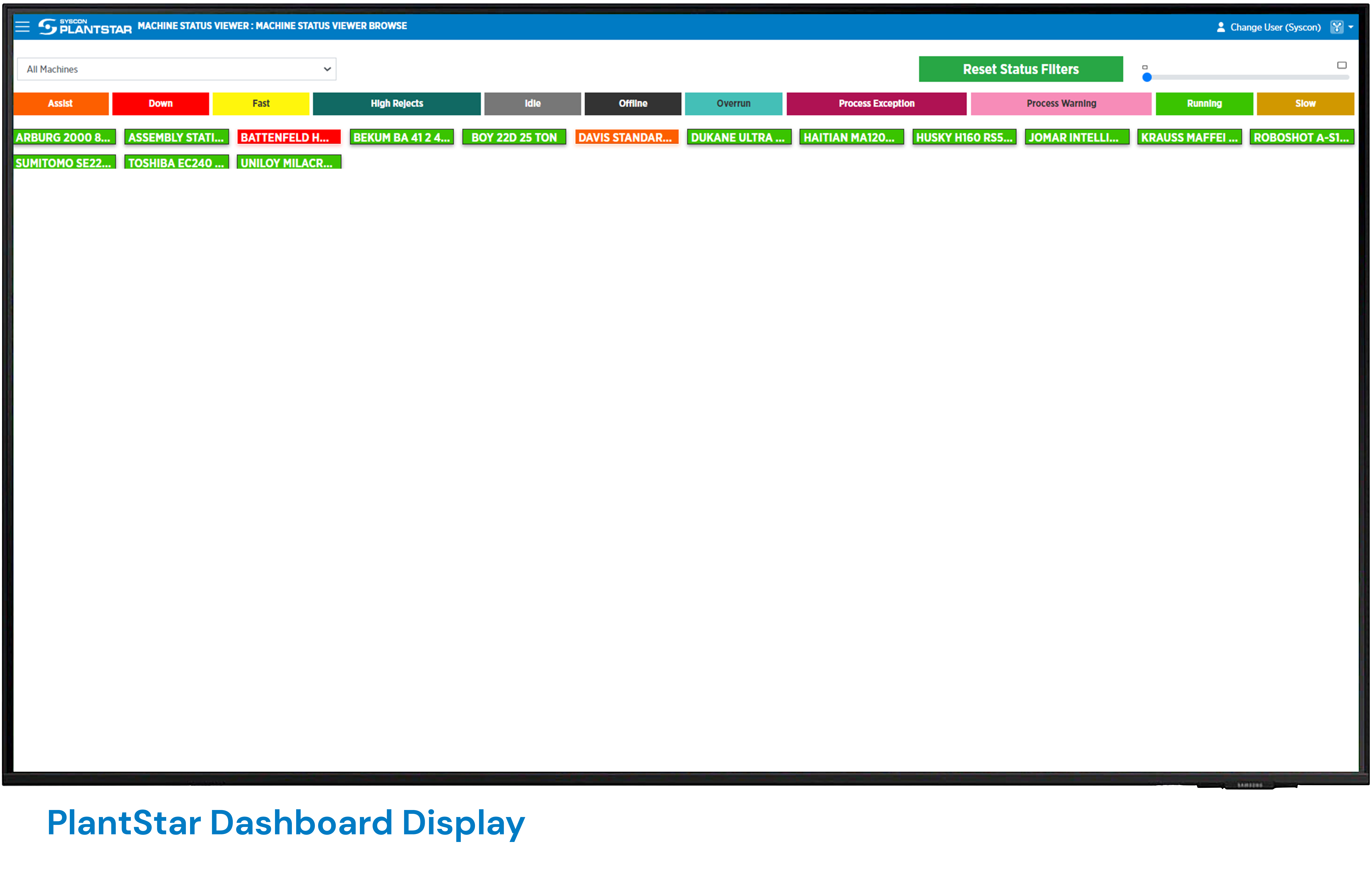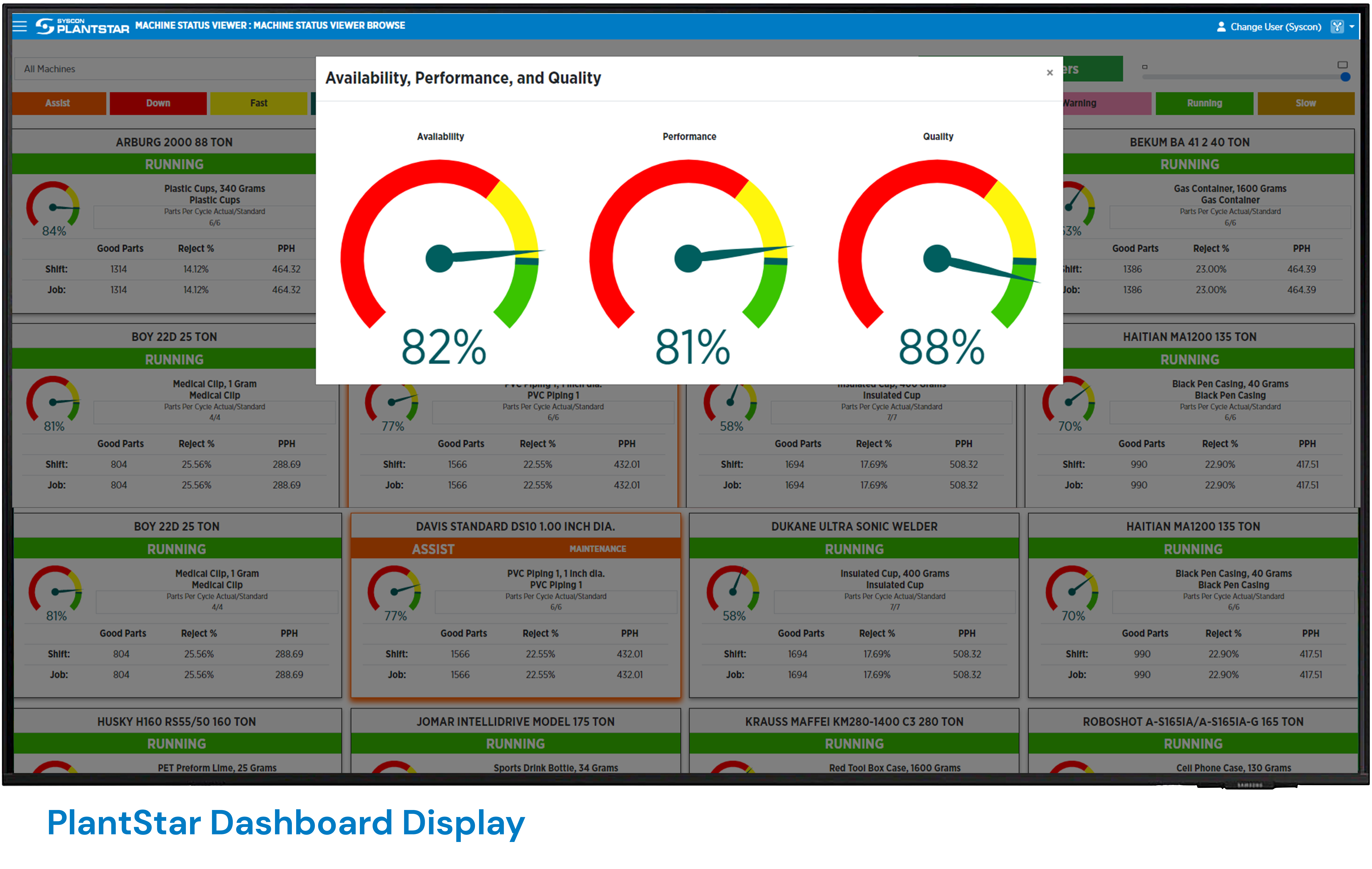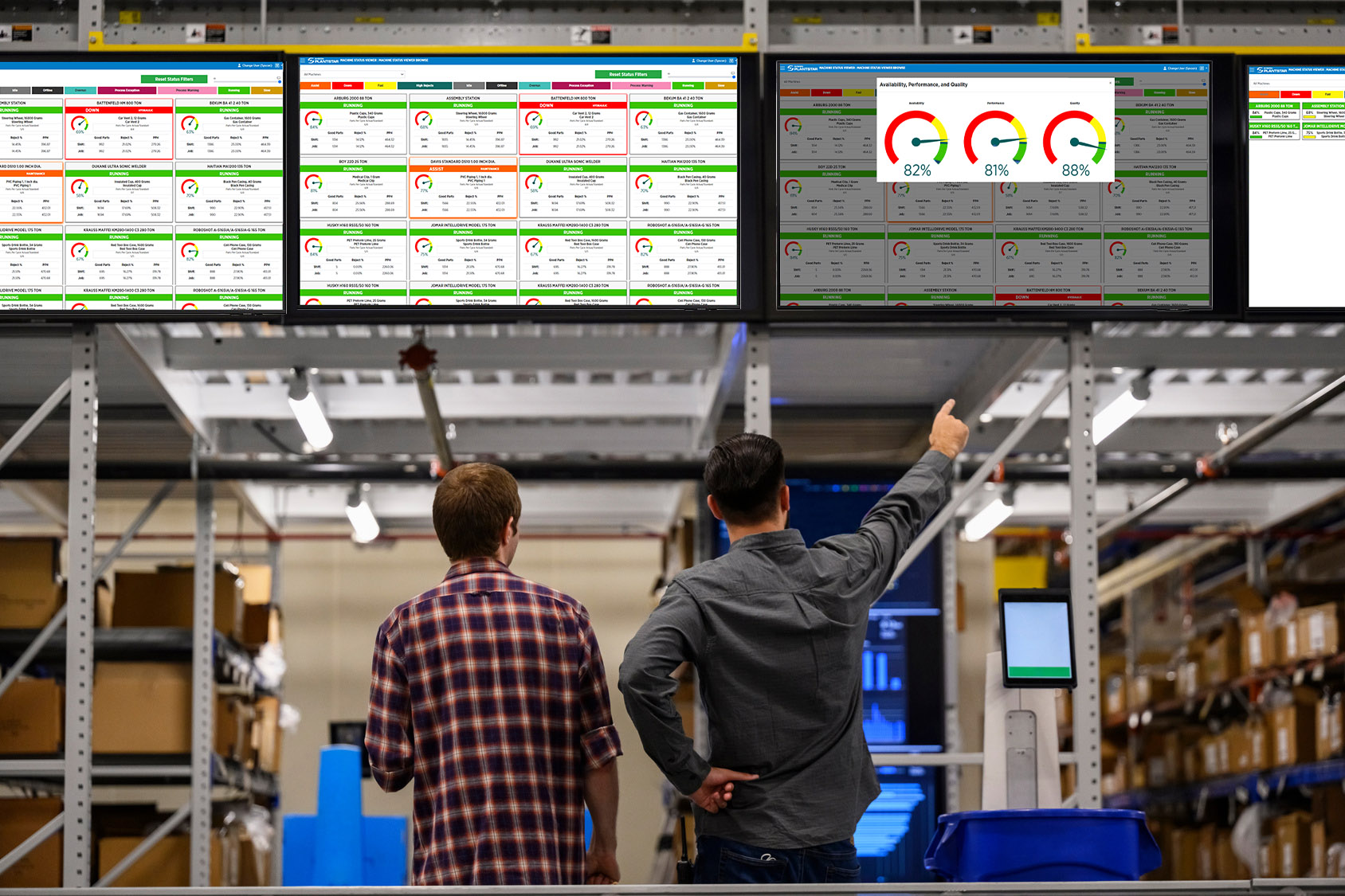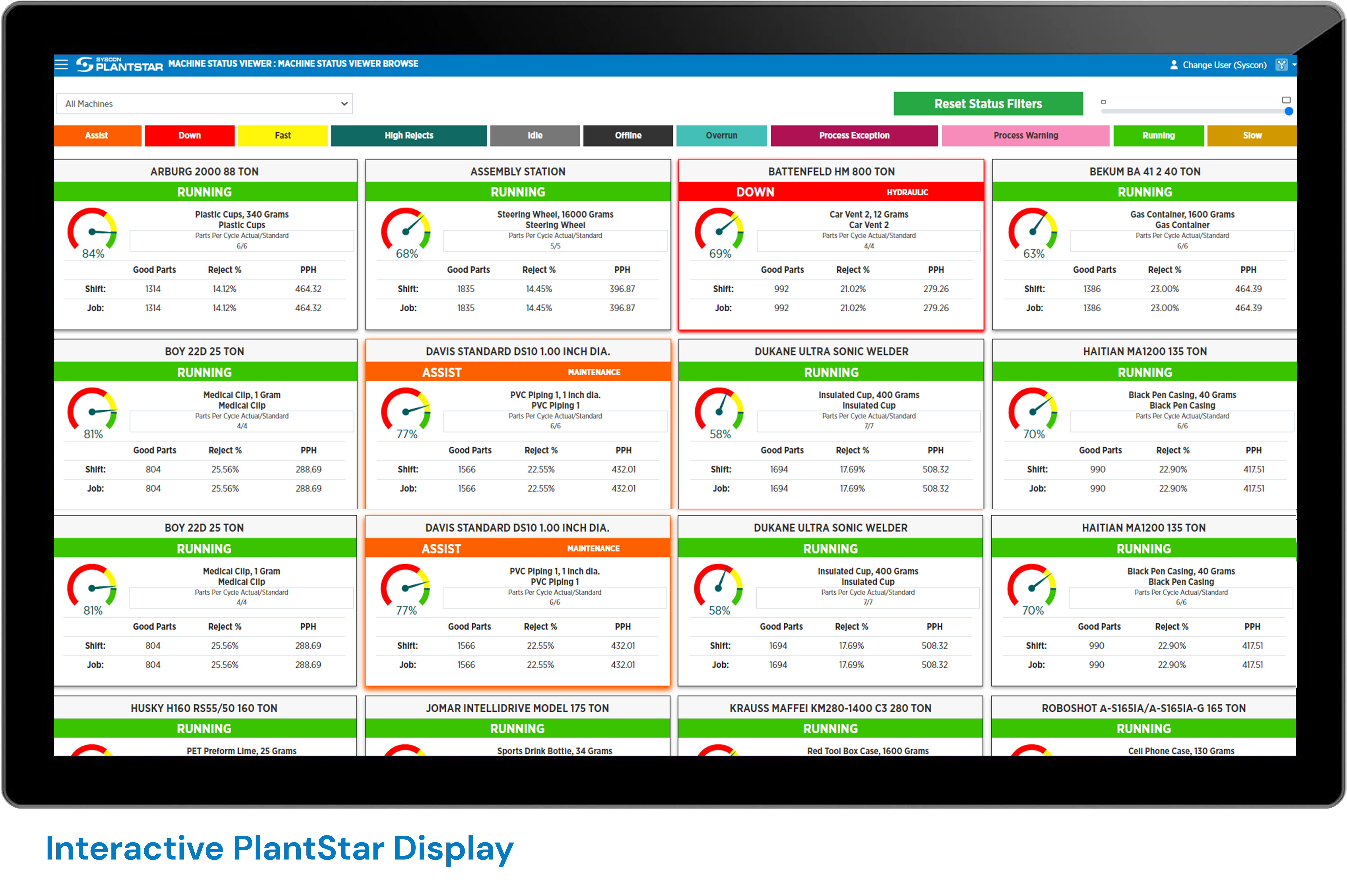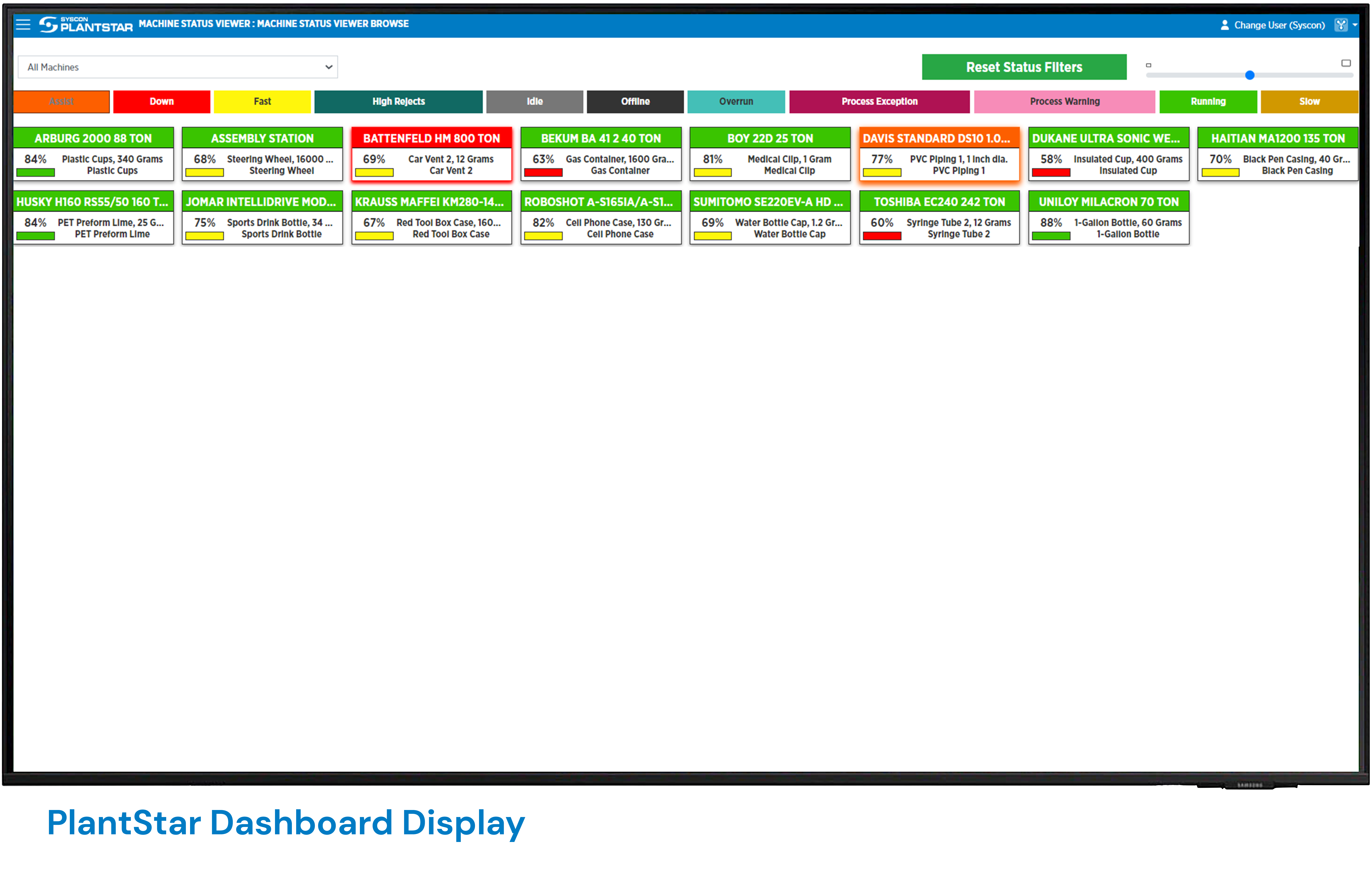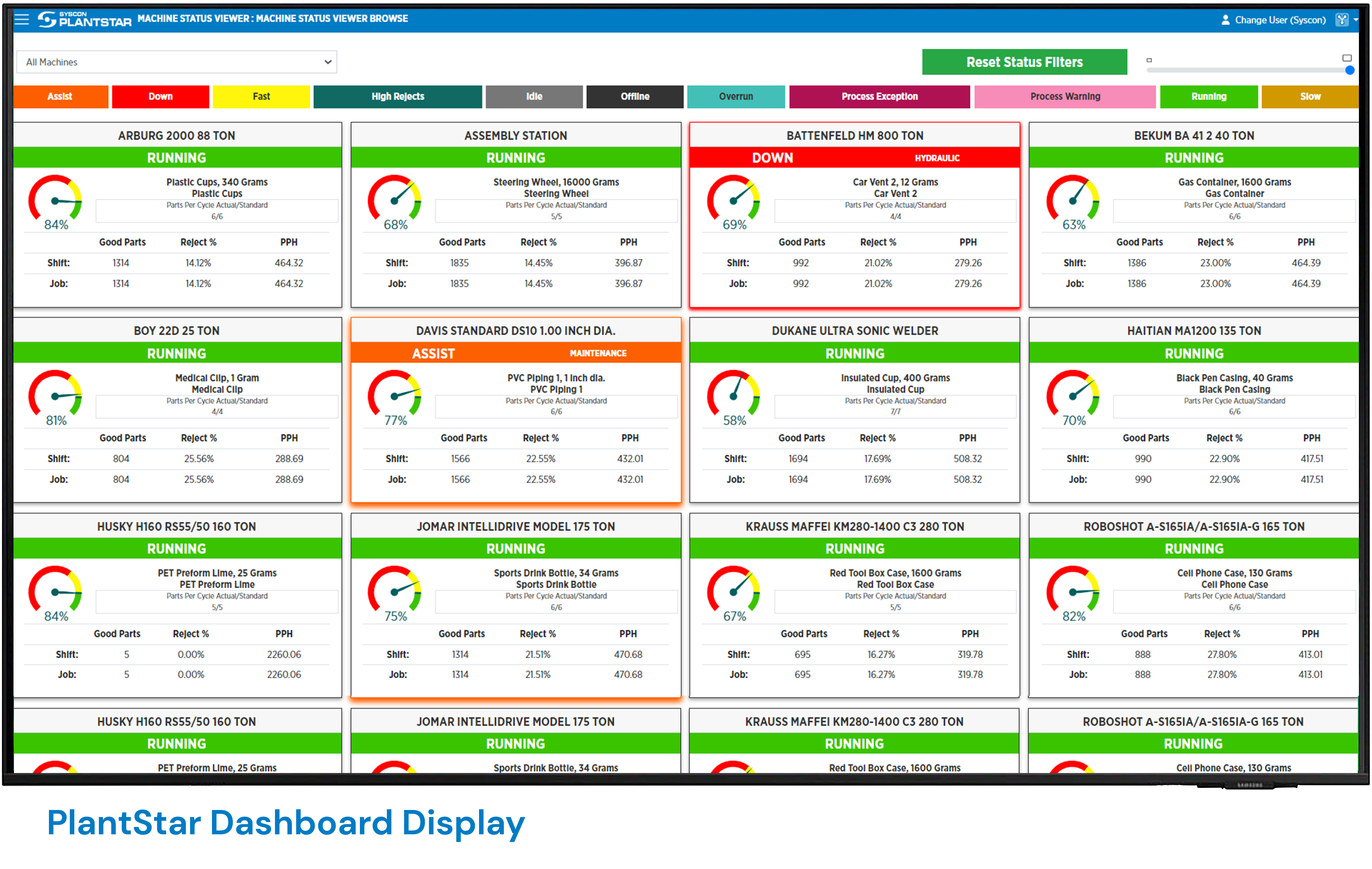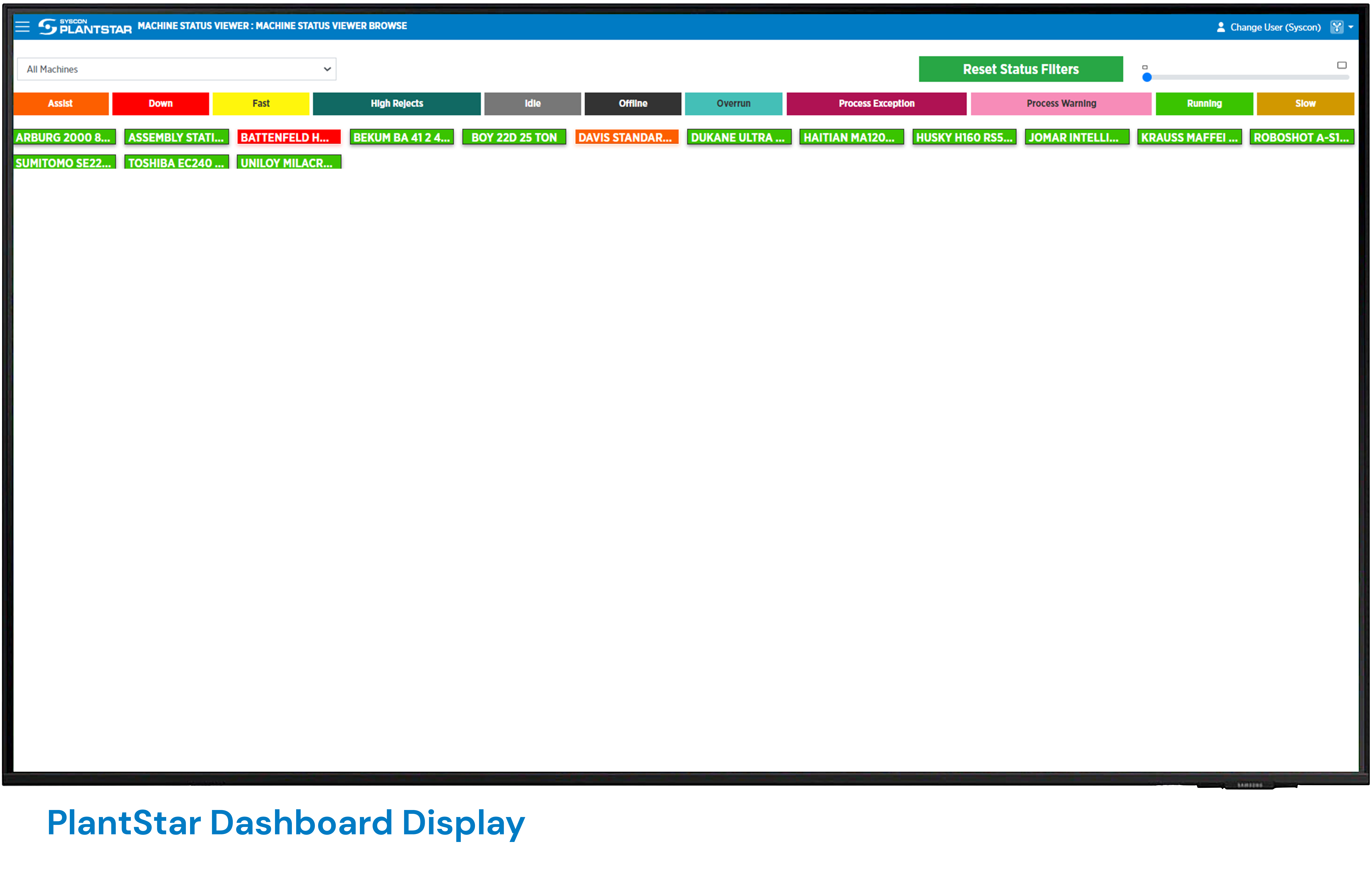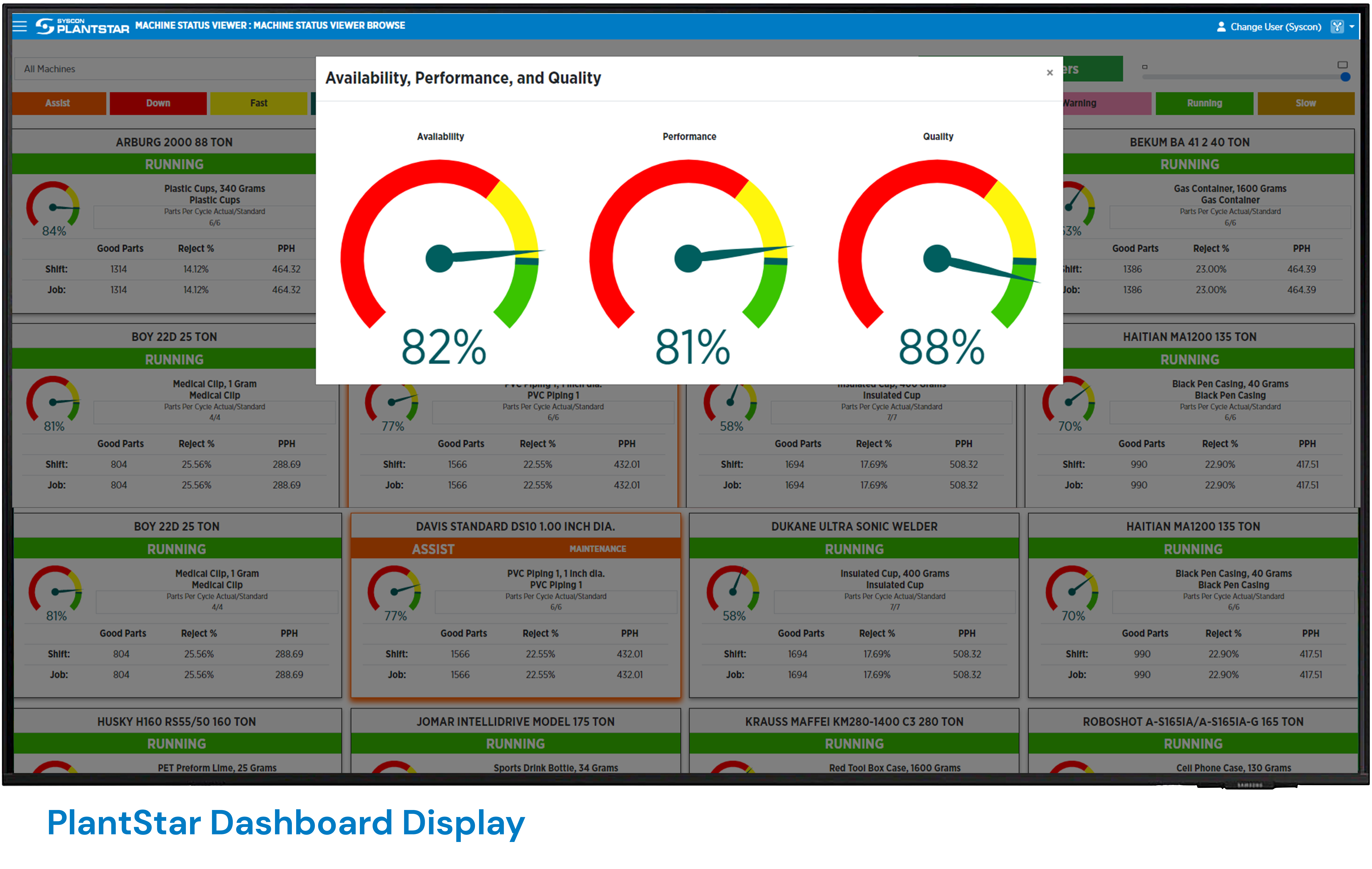 ✕
✕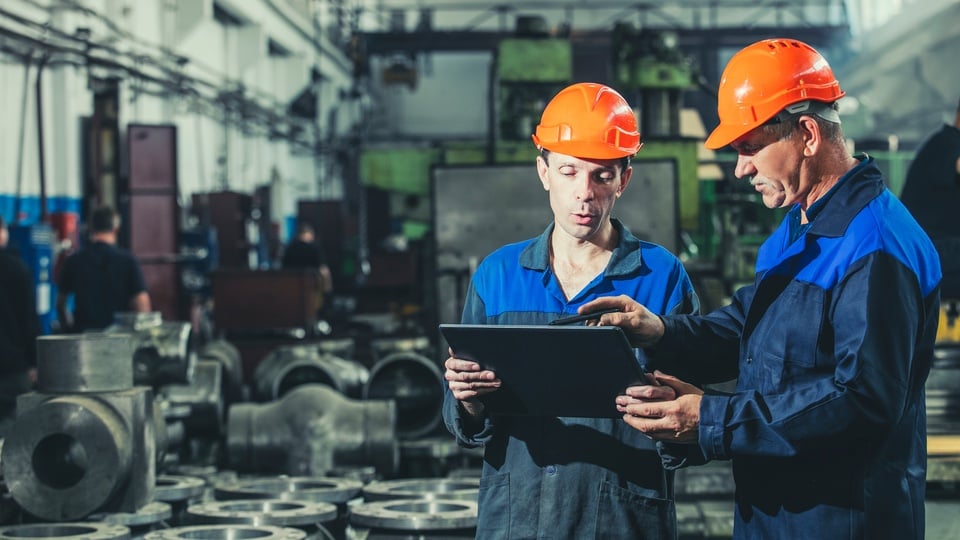 With more than 50 years of industry experience, PlantStar has vast experience developing MES software. Our latest version, PlantStar 4.0, offers industry-leading features that allow companies to manage their processes more efficiently.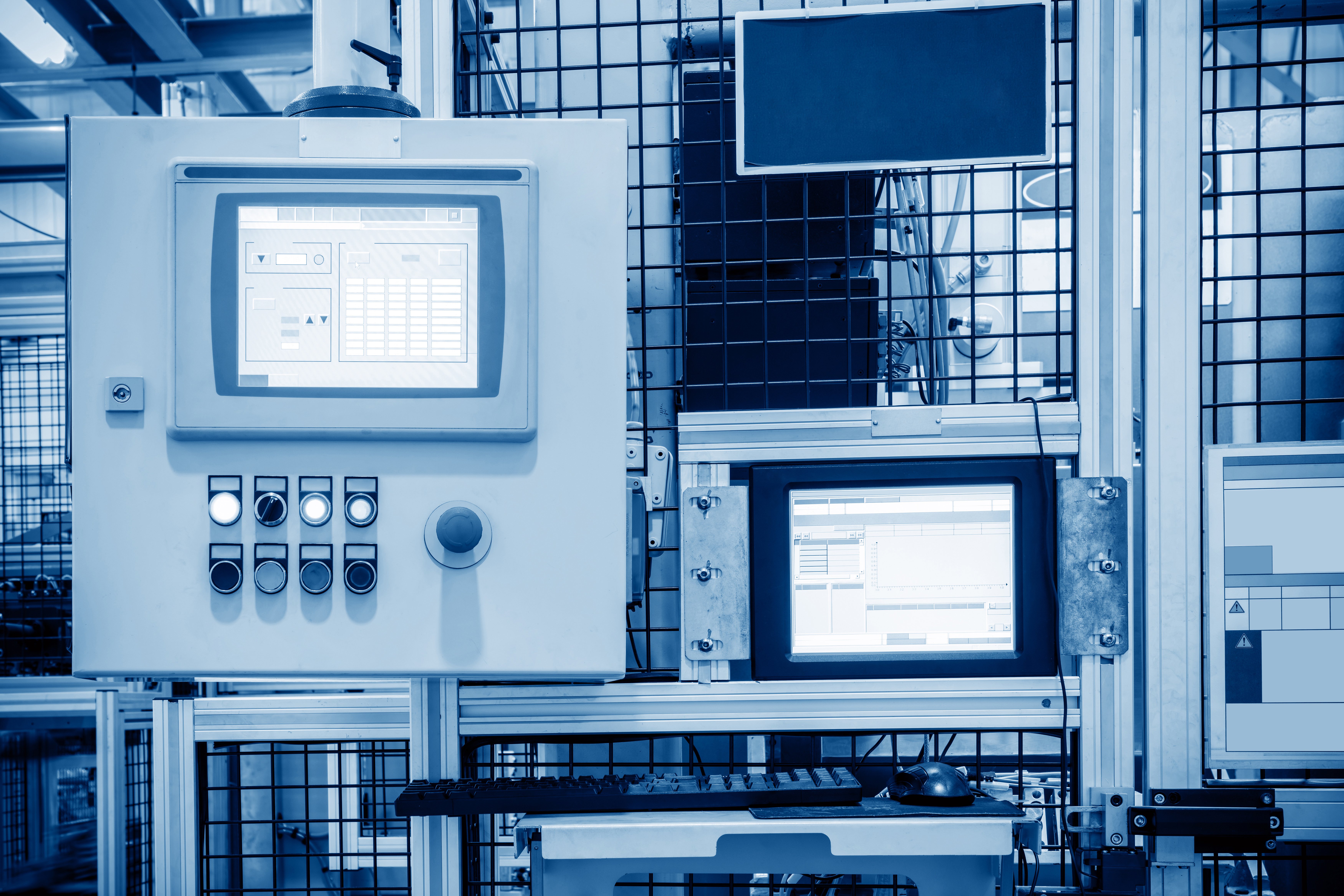 Are you struggling to get your machines running after unexpected downtime or need help installing equipment? We're here to provide support and help you keep your business running smoothly.
Want a firsthand look at how PlantStar works?
Contact us today to schedule a demo!