Simplifying Operational Processes For Manufacturers
Mid- to large-size facilities with discrete manufacturing processes need an Manufacturing Execution System that can keep up with their operations and deliver complete data insight—and that's what PlantStar offers. Whether you need an MES solution for one location or want to implement a single solution across multiple facilities, our system delivers the real-time production and process monitoring capabilities to streamline and centralize your data.
20-500+ employees
Established Facilities to Start ups
10+ machines to multi-site global locations
Industries We Serve
Plastics & Rubber
Retail Equipment & Tools
Fasteners
Chemicals
Medical
Construction
Life Sciences
Paper & Printing
Aerospace
Textiles & Clothing
Automotive
Oil & Gas
Consumer Electronics
Processes We Improve
Blow Molding
Assembly
Injection Molding
Hot and Cold Forming
Extrusion
Packaging
Machining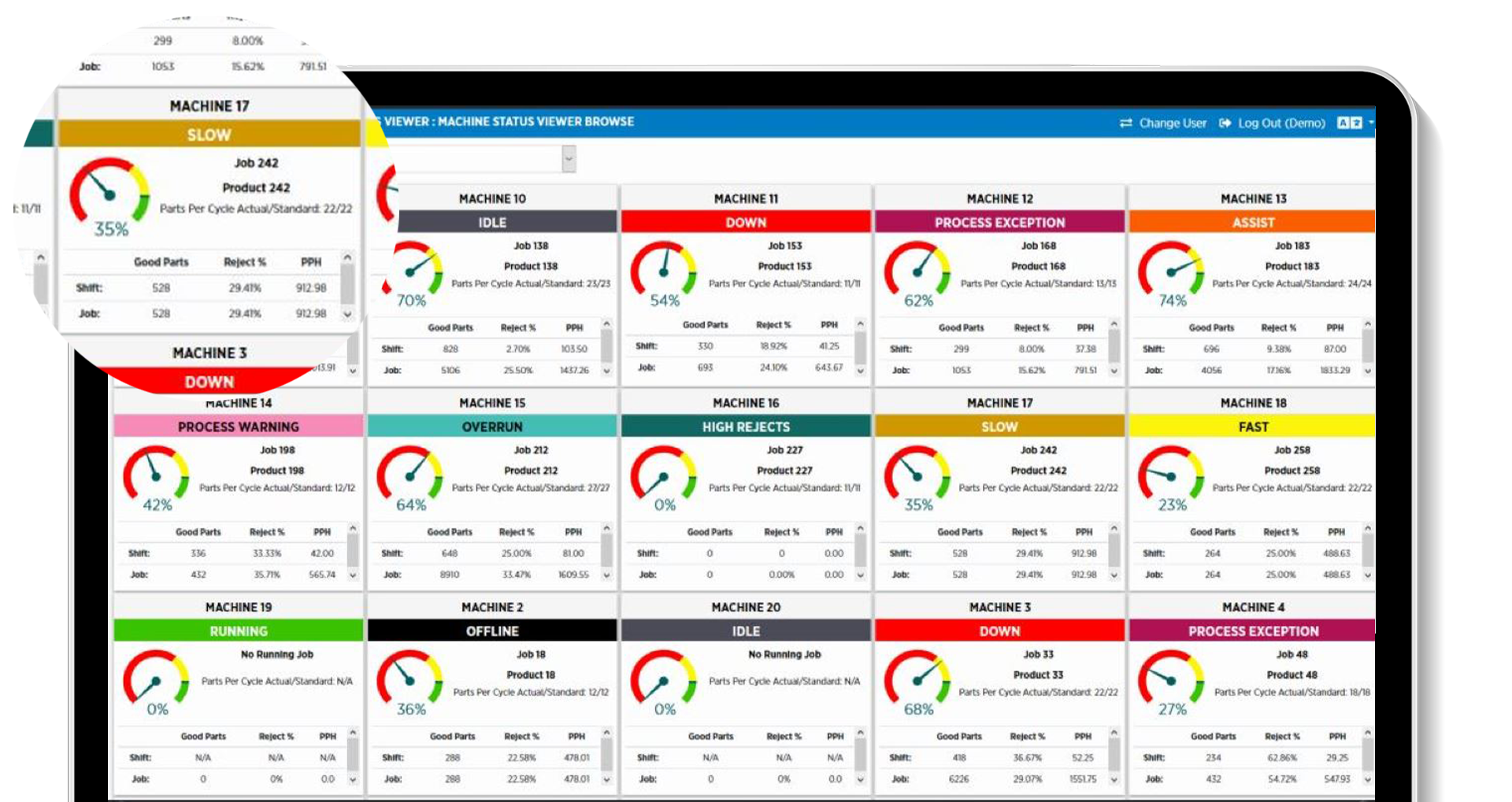 What Our Customers Say
We chose SYSCON PlantStar to be our MES system as it provided us with a wealth of production and process information, including scheduling, product specification, OEE data, labor and process tracking in a flexible, friendly and real time environment that assist us in achieving our operational excellence goals. Over the years (20+ years) PlantStar had validated that we made the right decision by providing us with great customer service and support coupled with leading edge technology. I would highly recommend their services to any other company that is in the market for MES system
Want more information about how PlantStar can benefit your facility?
Tell us what challenges your plant is facing, and we'll be in touch to let you know what solutions our MES offers.
Fill out the form below to contact a representative