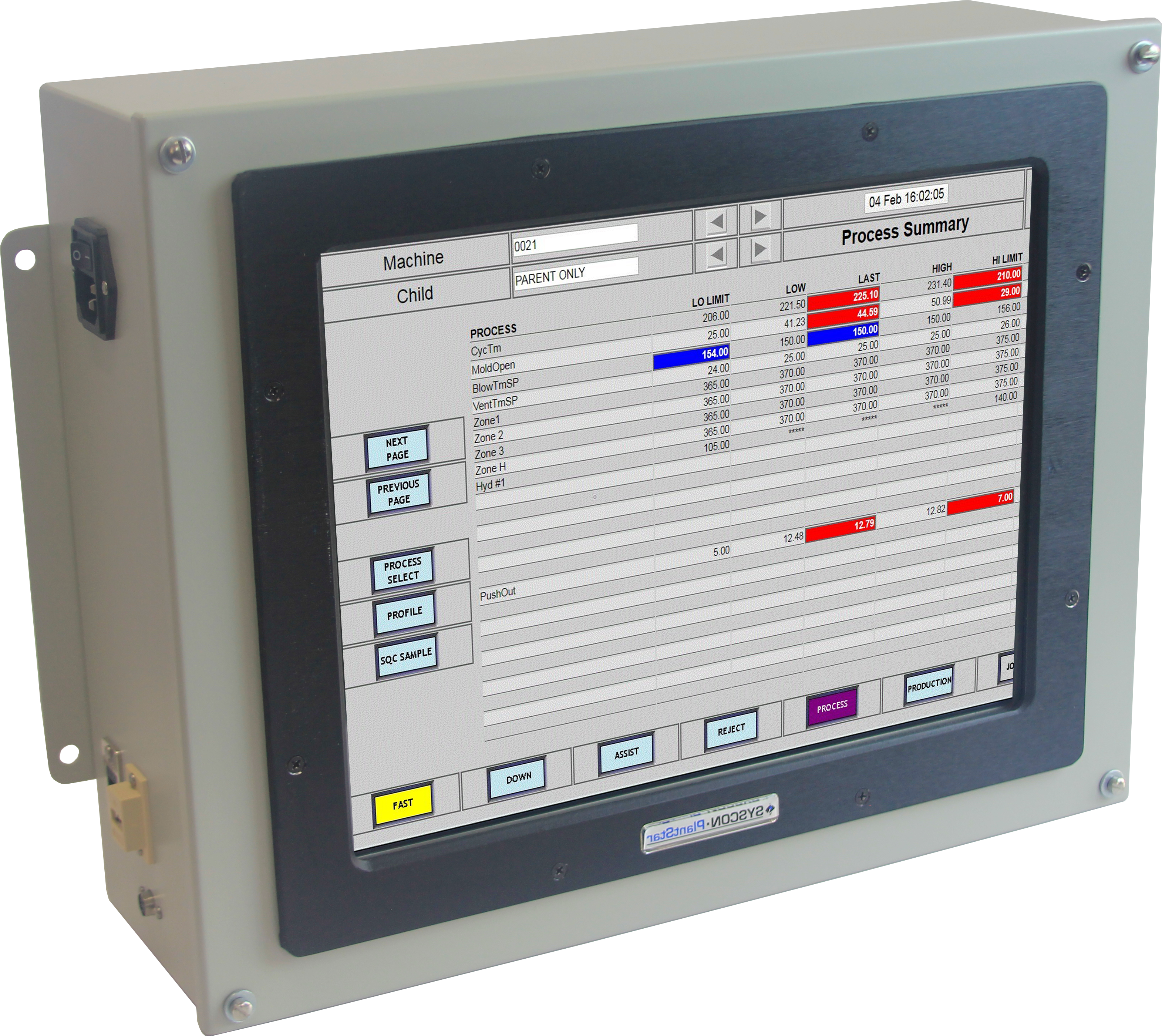 Panorama vs. PlantStar 4.0
With over 50 years of industry experience, we have developed many different versions of Manufacturing Execution Systems (MES). Many of our existing customers have upgraded their system from a PlantStar legacy system such as Panorama to our newest system, PlantStar 4.0. Below you will see some of the comparisons in terms of features and benefits between these two PlantStar MES systems. This does not include many custom features that we consistently complete for our customers so don't hesitate to reach out to us directly with any questions.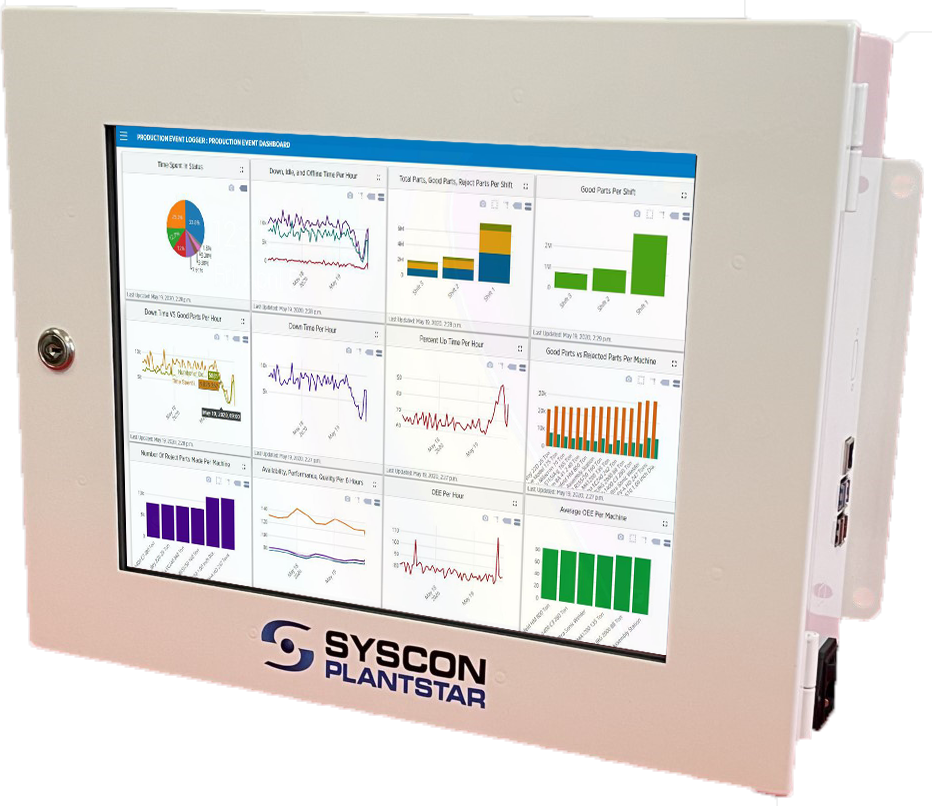 Panorama
PlantStar 4.0
DCM's
Up to 20 analog / 16 digital inputs, 8 digital outputs with multiple machine protocol interfaces.
Up to 24 analog / 16 digital inputs, 8 outputs and/or multiple machine protocol interfaces.
Server Specs
2 Core / 8GB Max, 1TB HDD
3.8Ghz 12 Core / 24 Thread, 64GB
RAM, 1TB SSD
Email, Text, and Voice Alerts
Available; messages must be prerecorded
Available with text-to-voice messaging
Included User Licenses
4
Unlimited
Pricing Structure
Legacy hardware pricing, some relatively basic features are sold at extra cost
Reduced hardware costs, more included standard features,
full trade-in value on existing software
ERP integration
Available
Available
Customizable reports
Requires knowledge of Crystal Reports or Engineering time
Reporting tools included for creation of Reports, Spreadsheets, and Charts
Complete record of all User Action Events
No
Available
Modern looking UI, web-based interface
Windows based software and maintenance required, including separate applications for some functions.
Web based unified interface - no additional software required
Dashboards
No
Included
Fully browser based
No, several different client programs requiring installation
Standard
Ability to add planned Idle periods
No
Idle time scheduling
Tool management and scheduling
Limited
Flexible setup and scheduling for tool types vs. individual tools
Tool Life Tracking
Not available (3rd party option)
Available
Start-up speed
Requires long time to launch application
Application available immediately in browser
Schedule changes
Static view until schedule is saved; must schedule new jobs immediately following current jobs
Live updates during changes; ability set specific future start
times
Configuration changes
Single user locked
Multi-user enabled
Application responsiveness
High latency - responsiveness can vary
Highly responsive - low latency
User access control and security
Very limited permission levels. Admin vs. User only.
Very granular permission control available.
Active development (more frequent updates, customer requests can be fulfilled)
End of life - limited support
Ongoing development - future feature roadmap
More robust database (much more integrity)
Database collisions can sometimes cause data corruption
Robust database merges multiuser changes without corruption
Software upgrades
Upgrades at additional cost, must be done with onsite support.
Upgrades included with standard software license and support and available with remote support.
Built-in help chats
Not available
In development
Built-in Alerts
Separate Windows machine and application required for PA announcements.
Standard browser-based
system can be used for PA
announcements. No extra software is required.
Granular production data (not just by job and shift)
Production data limited to entire job / entire shift
Production data can be sliced and analyzed by any time period down to individual cycles.
More flexibility with Shifts (i.e., can now schedule each machine independently)
Single shift definition per work center / DCM
Flexible shift scheduling independently per machine
New kinds of alerts
Limited predefined alerts conditions and messages
More alert types and conditions,
more flexibility to customize messages
Down, Assist, and Reject reasons and features
Limited down/reject reasons; expansion requires additional license
Job specific reasons and additional configuration options
Downtime Auto-Up flexibility and configuration
Fixed
Flexible
Unlimited Process Variables per Job
Limited
Unlimited
Built-in convertible unit system
Fixed units only
Flexible convertible measuring units
Operator interface options
Basic
Expanded
Voice Alerts
Messages must be pre-recorded by customer in fixed format
Dynamic message with text-to voice automated announcement
Process Variable and profile data storage
Shot tracker available as extra cost feature with limited Profile Points / Storage.
Shot tracker is no longer necessary. Every cycle is collected, and thus unlimited shot tracker data is available with standard Process Monitoring.
Process Variable analysis configuration
All process variables configurations, profiles and X-bar R analysis must be predefined prior to data collection and can't be retroactively changed
Process Variable data can be manipulated, and historical data can be parsed and analyzed without re-collection.
Default Weight Unit for Material Usage
Not available
Standard
System architecture
Built on PlantStar distributed and resilient DCM architecture. Interface to APU and DCMs requires Windows based applications. DCM-APU data transfer is done sequentially
Built on PlantStar distributed and resilient DCM architecture. Interface to APU and DCMs from any device with Chrome browser. DCM-APU data transfer takes place in real time
Process Variable Chart Viewer
Limited
Enhanced
Multi-Process Variable Chart Overlay
Limited
Enhanced
Chart Data Table on Process Variable Chart Viewer
Not available
Included
Save and Load Profiles
Extremely Limited
Universal
Machine Interface Support
Available
Available (Virtual Device Interface)
Analog Input Thermocouple Option
Available
Available
PA Page
Not Available
Included- PA announcements using text-to-speech
Process Journals
Available
Enhanced
Label Printing
Available
Upgraded and expanded
Contact Us
Get in touch with us today to schedule a demo or learn more about how PlantStar can help your plant!